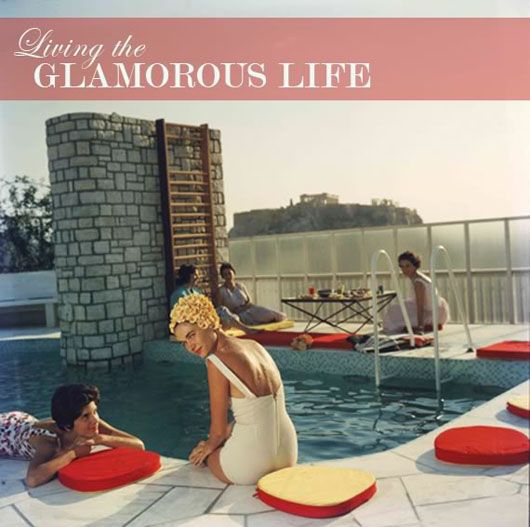 Hello friends. This is Alix from Modern Kiddo and I'm so thrilled to be popping in while the lovely Ms Victoria is on a much deserved vacation! As the last week of summer reaches its close, I've been thinking wistfully how I haven't logged NEARLY enough pool hours. I don't know about you, but I'm still craving ONE last day lounging with a fancy drink in hand. And when I think of the fabulous life in the sun, my mind always goes to Slim Aarons.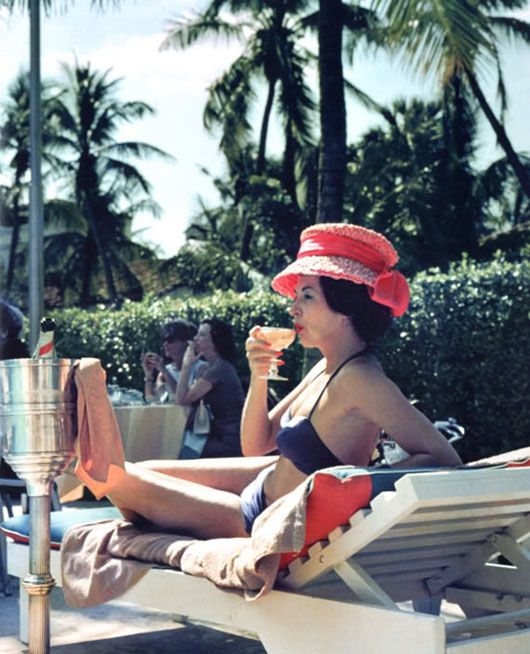 Are you familiar with photographer Slim Aarons? If you are, then you already know how he perfectly captured the jet setters of the 50s and 60s! If not, you're in for a treat. His subjects ranged from Pucci-clad Italian princesses to WASPy American socialites. His photos have this amazing combination of day-in-the-life and other-worldliness. Of course his "day in the life" isn't anything like my days, let me tell you! As Slim said himself, he photographed "attractive people doing attractive things in attractive places." His style is often imitated, but he was one of the first photographers who didn't take stiff, formal portraits opting to photograph people in their natural habitat. Their very fabulous and glamorous natural habitat. Let's pack our bags, and tag along for a day in the sun!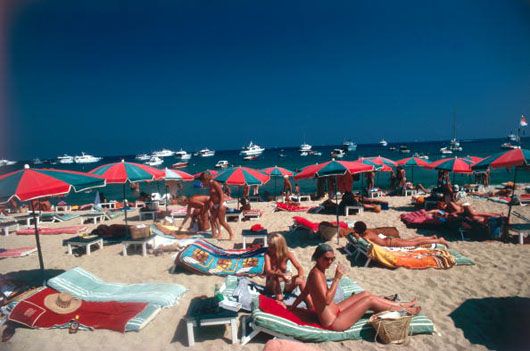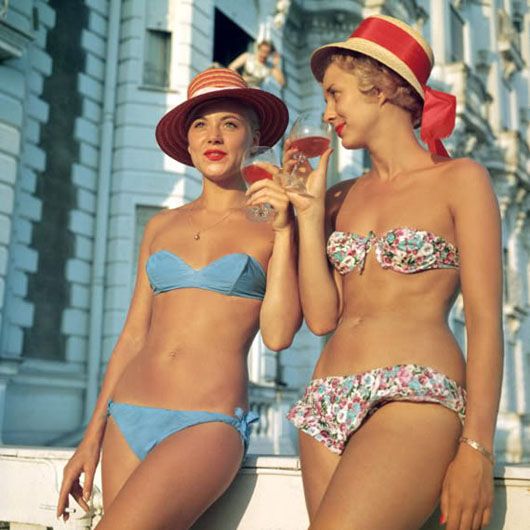 Two bikini-clad holidaymakers enjoy a glass of wine outside the Carlton Hotel, Cannes." I like to think of myself as a holidaymaker.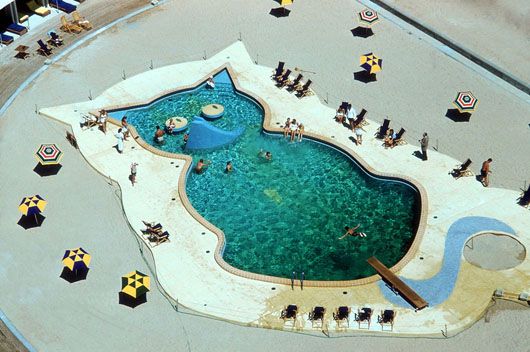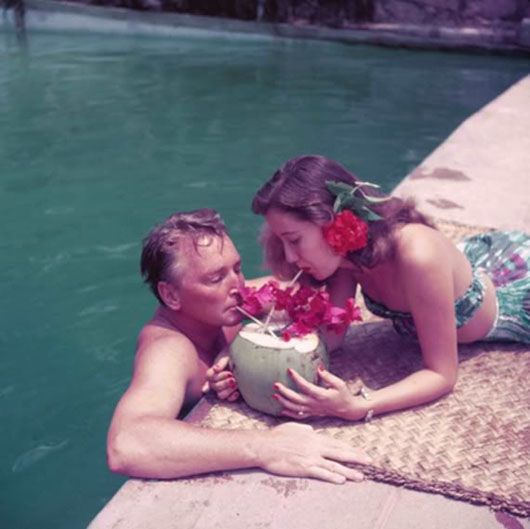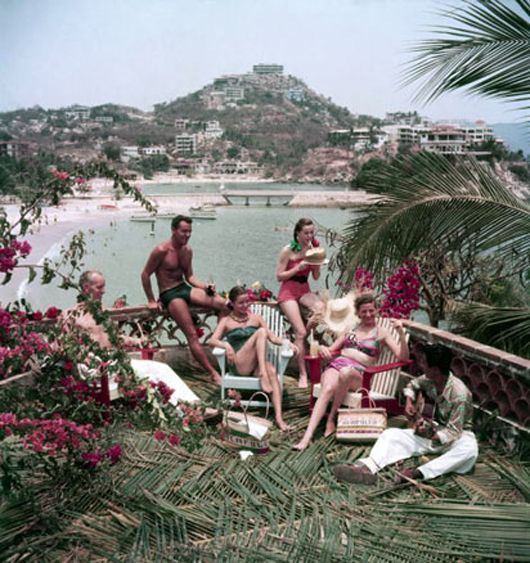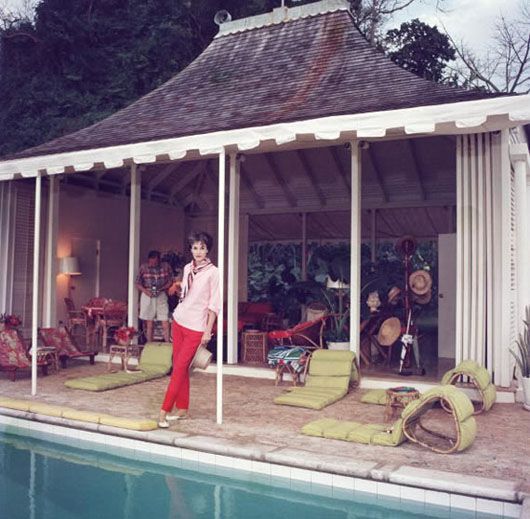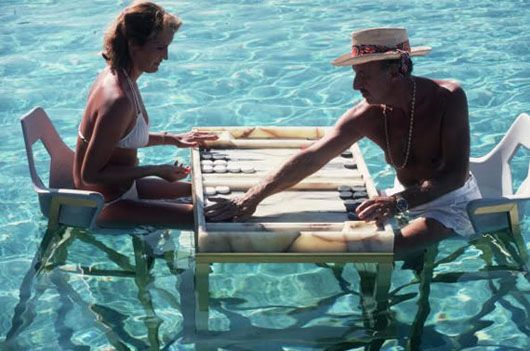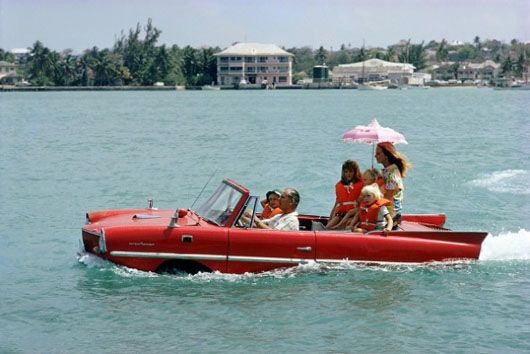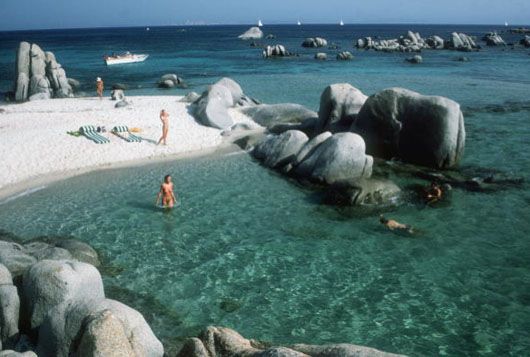 All Photography: Slim Aarons.You can take a little slice of Slim's sun-drenched days home with you in his books, Slim Aarons: Once Upon a Time and Slim Aarons: A Place in the Sun.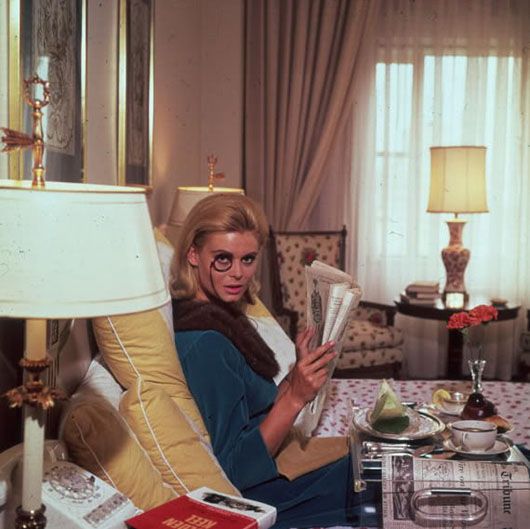 I leave you with one last image…because really this is exactly how I envision Victoria taking her breakfast this week—in bed, with her monocle and a slice of melon. FABULOUS!